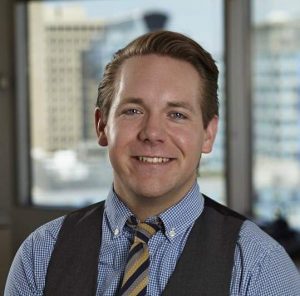 Fellow Ontario Liberals,
I am pleased to announce that yesterday the Executive Council appointed Jordan Ray to the role of Organization and Communications Lead.
Born in Alberta and raised in British Columbia, Jordan most recently worked for former Etobicoke Centre MPP Yvan Baker. Before working in politics, Jordan had a career in communications and public affairs in the private sector.
Jordan has called Ontario home for over ten years, having lived in Kingston, Ottawa and Toronto. A longtime Liberal, he has knocked on doors for elections and by-elections in North Bay, Niagara, Whitby, Scarborough, Markham, Etobicoke, Ottawa and Toronto.
Jordan is passionate about finding ways to include and empower people. He is looking forward to getting to know Liberals in all 124 ridings across Ontario and listening to their ideas about how to rebuild our party.
Please join me in welcoming Jordan to our team as we look forward to renewing, reimagining, and rebuilding our Party together.
Looking forward,
Brian