Hello fellow Liberals,
I am pleased to announce that the Executive Council has appointed Jordan Chevalier as the new Interim Director of Membership.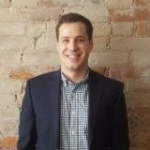 Born in Calgary, Jordan spent his formative years in both Hamilton and Barrie before moving to Ottawa to pursue post-secondary education at Carleton University. Prior to politics, Jordan worked in retail, customer service and education. After completing his undergrad Jordan spent two years teaching English in South Korea before returning to complete his post-graduate degree in public relations from Humber College.
Since joining the Liberal team, Jordan has worked in the Ministry of Education, Government Caucus Office at Queen's Park, as campaign tour staff for MPP Kathleen Wynne and most recently as the executive assistant to MPP Mitzie Hunter.
Like many of you, Jordan is focused on local issues and believes a grass roots focus is the way to move this party forward.
Please join me in welcoming Jordan to the team and wishing him all the best as he takes on this new and exciting opportunity.
Jordan steps into the role of Interim Director of Membership for Ivan Matthias, who has decided to leave the party office after serving in various roles since 2012.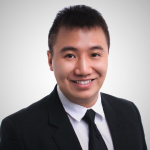 Ivan first joined our team during the party's last leadership selection process. Since then, he has served on the party's fundraising and membership teams through two election cycles.
His careful, diligent work ethic has been invaluable for our party since the most recent election as we kick-started the rebuilding process.
While Ivan has decided to explore new opportunities, he has expressed that he remains deeply committed to the Ontario Liberal Party. I have a feeling we will be seeing him around.
Please join me in thanking Ivan for his years of service and dedication. We wish him every success as he begins a new chapter in his career.
Looking forward,
Deb Roberts
Interim Executive Director
Ontario Liberal Party